Casa was founded in 1969 by Wally Lowenfield, a lifelong El Paso resident, husband, father, grandfather, great grandfather, serviceman, community activist, businessman and even to many, a local hero. He attended and graduated from El Paso High School and then went on to attend UTEP, called Texas College of Mines at that time. Wally immediately demonstrated his strong ability to lead people becoming a yell leader for the cheer squad and also becoming founding member and president of the fraternity, Kappa Sigma. During World War ll, however, Wally decided to put his education on hold and serve his country by joining the Navy. He served for several years as a storekeeper on the naval ship. Once completed, he graduated from UTEP, where he also met his future wife Patricia. In Wally's words, Patricia was "the most beautiful girl he had ever seen."
Wally and Patricia were m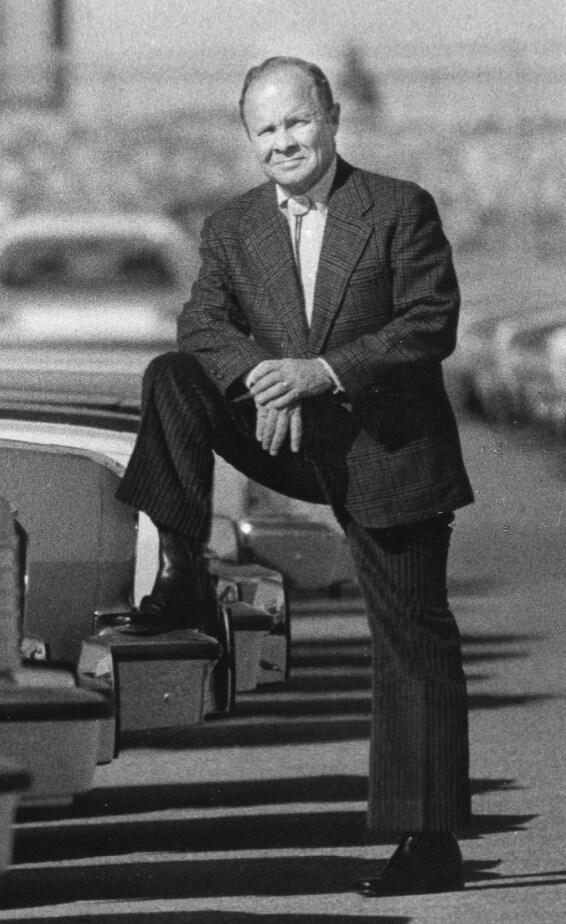 arried for 61 years and had 6 children. They always raised their children with strong morals and spiritual values. Wally was also very involved in his home church, St. Clements, where he served as a lay reader for over 40 years. His favorite scripture was Proverbs 3:5-6, "Trust in the Lord with all your heart, and do not lean on your own understanding. In all your ways acknowledge him, and He will make straight your paths". Additionally, throughout the years Wally became a pillar in his community, where he served as President of United Way, The Boys and Girls Club of El Paso, The YMCA and The Del Norte Club to mention a few.
As a business person, Wally Lowenfield started his working career at a lumber company with his father. Later, he started an insurance company with his lifelong friend which merged into an even larger company where he then became partner. However, in 1969, Wally Lowenfield came across a great opportunity and sold his stake in the insurance company to acquire El Paso Ford, now Casa Ford, along with 4 friends. Wally had such great success with this dealership that over a decade later, he capitalized on a second dealership when he acquired Sun Datsun, to later become Casa Nissan. Over the years in the car business, Wally served the National Dealer Council for Ford Motor Company from 1984-88, and became Chairman in 1986-87, representing Ford Dealers throughout the United States.
Just like his Dad, Wally involved his children in the family business. It was first Clay Lowenfield, and eventually, grandsons Justin, Luke, and Ronnie Lowenfield also joined the car business and continue to build upon the legacy formed by their Grandfather. This legacy of growth continued in the years that followed. In 2016, the Lowenfield's acquired Casa Kia, formerly Integrity Kia to become part of the Casa Auto Group, and in 2021 acquired Casa Buick GMC from long-time El Paso auto dealer, Travis Crawford.
Today, Casa Auto Group consists of Casa Ford Lincoln, Casa Nissan, Casa KIA, La Casita Used Cars, Casa Buick GMC, and the newest additions in Alamogordo, NM: Casa Chevrolet Buick GMC, Casa Chrysler Dodge Jeep RAM, Casa Honda, Casa Toyota. Employees of the Casa Auto Group are treated like family, and it is not uncommon that a career at Casa lasts for decades. Wally's Philosophy was "Redefining the car business, by serving others, doing what is right and valuing people The Casa Way" which still stands strong these days throughout the dealerships. Although Wally Lowenfield passed in 2012, he is greatly respected and admired by everyone, and his spirit continues to influence Casa today.